What is the difference between snorkeling and diving?
In the underwater world, incredible adventures and amazing discoveries await you, because only 20% of the world's oceans have been explored. You can plunge into interesting adventures with the help of snorkeling and diving. What is the difference between these two types of swimming?
The main difference is that while diving, a person dives into the underwater world and can explore deeper, while snorkeling is a more superficial observation.
In order for you to decide which option is right for you, consider a number of differences between diving and snorkeling.
Equipment
Snorkeling, unlike diving, requires a minimum of equipment: a snorkel, fins and a mask. In this connection, the surface type of scuba diving is considered cheaper than the deep one. Snorkeling is well suited for those people who want to explore indefinitely, regardless of the limits set when diving, as well as for those who cannot carry heavy things.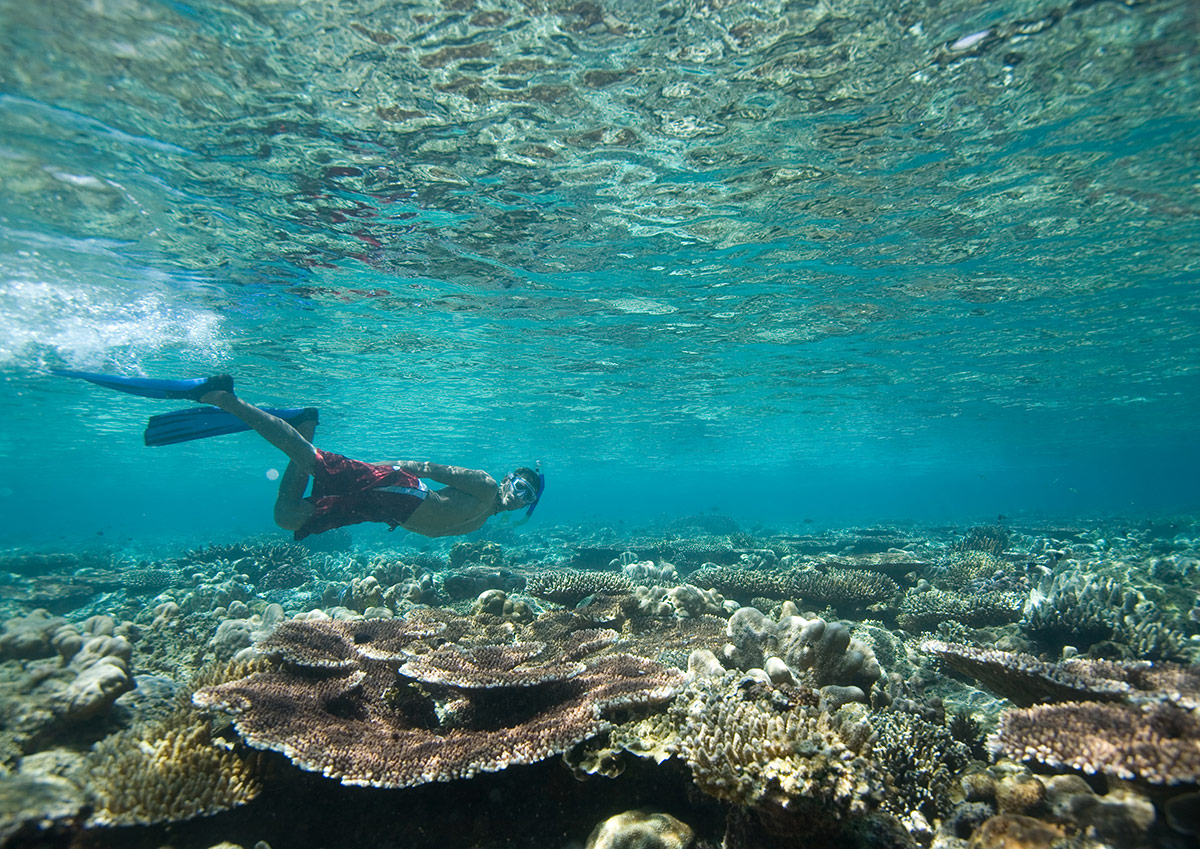 For the second type of swimming you need:
buoyancy compensation device (BCD);
tube and mask;
underwater equipment;
fins;
regulators;
weight system;
submersible pressure gauge (SPG);
scuba.
To make the diving experience at the highest level, for more experienced divers, additional equipment is used, which consists of:
exposition equipment (dry suits can be referred to it);
technical equipment (eg rebreathers);
accessories (for example, lights).
Education
To dive, you must have a minimum knowledge, and for snorkeling, it is enough to be able to swim.
Surface swimming is suitable for children, as well as for those who are afraid of doing new research, due to the fact that it provides a softer introduction to an unfamiliar environment. For people looking for more exciting adventures, the PADI OpenWaterDiver course is the way to go. Thanks to its passage, it will be possible to master the knowledge and skills necessary to dive safely.
The course consists of three parts:
1) knowledge: the terminology of scuba diving, as well as its principles, are given through PADI e-learning online or in person at a local diving center;
2) indoor practice: basic swimming skills are taught underwater in a pool (or similar environment) with the help of a qualified PADI instructor;
3) practice in open space: with the support of an instructor, 4 dives are made in open water.
Extreme
Both of the above ways to explore the underwater world are popular, however, there is a huge difference in these mini trips.
Diving allows you to dive underwater for extended periods of time, giving you an exceptional opportunity to see marine environments that are otherwise inaccessible. If you are looking for more unusual underwater travel, then we recommend that you take additional special courses and gain the necessary knowledge and skills.
However, snorkeling is a superficial observation of marine life, which is why it is considered less extreme.
Enrollment for the PADI OPEN WATER course is now open.
Do you want to dive into the water now? To get started, write to us and find out what options for underwater entertainment we recommend.