Diving for kids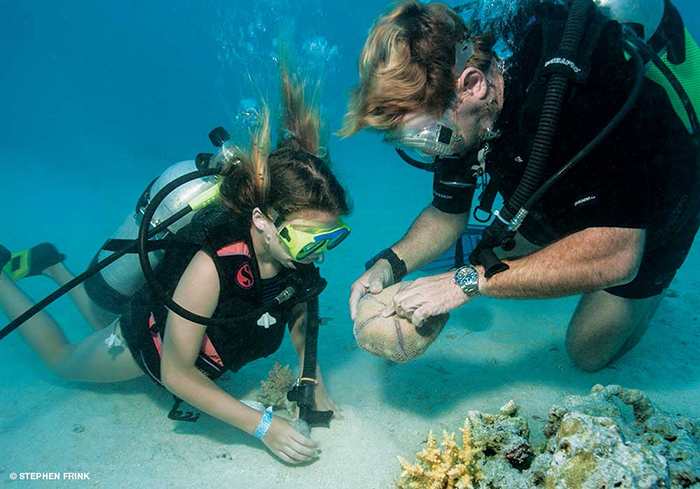 Others will be against it, saying they are too young to follow the instructors' guidelines. More than 95% of children over the age of eight are physically and mentally fit for junior diving. Maybe you are a diver father or mother, and you want your children to become child divers, but you still have doubts.
Next, we explain everything about diving for children:
If you are wondering if your child is ready to dive; First answer these questions that PADI lists in their book "Kids and Diving: A Resource Guide for Instructors and Parents":https://pros-blog.padi.com/
*Is this something the child wants to do?
*Can the child swim or float in the water?
*Is the child comfortable in the water?
*Does the child have enough attention span to listen and learn?
*Can the child feel comfortable telling an unknown adult (instructor or divemaster) that they feel uncomfortable or do not understand something?
If the answer to all the questions is YES, do not hesitate, your child is ready to take his first dip with a tank!
What are the advantages of diving for children?
Child divers acquire maturity, self-esteem, and a sense of responsibility. They are aware that it is a demanding activity, because they are doing something that they consider to be for adults, they also follow a discipline, and when you teach them, you are telling them that you trust them and that they are capable.
Diving for children stimulates their cognitive and psychomotor development because they learn to orient themselves in space, keep their balance and feel their body and control their breathing in a whole new way underwater.
The child divers are more committed to the conservation of the natural environment and are more aware of caring for the environment.
You can dive as a family; it is a way to share unforgettable moments with a different activity with their parents and siblings.
From what age can they dive?
A general standard of the diving industry is that the minimum age is 8 years to dive in programs conducted in confined water or similar environments.
The PADI Bubblemaker scuba program for children ages 8 and up, or a simple scuba try dive with a private instructor, enables them to handle scuba gear and breathe underwater for the first time. Children enjoy in confined environments: 2 meters / 6 feet maximum depth and under the strict supervision of a professional.
The age for diving certification in the most important certification agencies such as PADI or SSI is 10 years for the Scuba diver license (up to 12m depth) and Open Water Diver Junior (up to 18m depth).
Do they have to have special equipment?
Proper scuba gear fit and comfort are essential to learn to dive, especially with children. Ensuring our little divers have equipment tailored to their size is a service our dive center can provide. Masks, fins, wetsuits, jacketsand regulators with appropriately sized mouthpieces are available for little ones!
If you need personal advice on diving for children, do not hesitate to contact us.