RECREATIONAL DIVING IN TENERIFE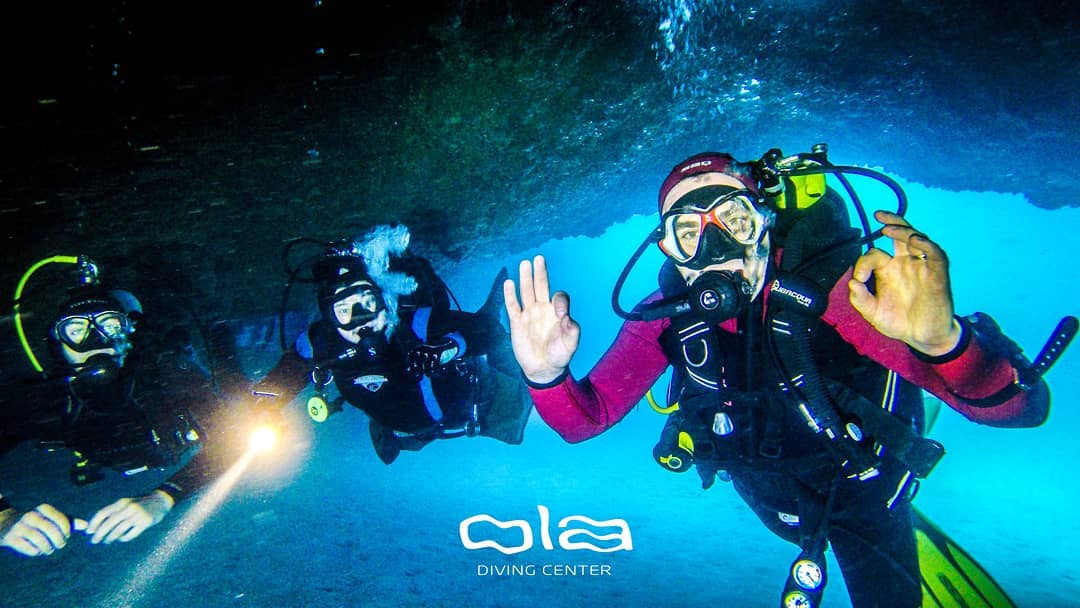 Diving will leave you the most amazing sensations, thanks to the crystal-clear water of Tenerife, full of life, colors, shapes and unexpected encounters like dolphins or turtles if you are lucky ,so open your eyes! In winter the average water temperature is 19 degrees and in summer 26. Great option for the whole family!
Ola Diving Center provides different underwater activities in Tenerife at attractive prices
• With us you will enjoy discovering safely the magnificent sea world of the Canary Island
• We organize small groups constantly supervised by professional instructors,
• and bring you in the most secret place,caves and shipwrecks all over the island
• If you also need equipment, we provide you the best quality one
Before leaving the harbor in one of our comfortable boat, professional instructors who will accompany you throughout the journey will give you briefings and useful recommendations, to make your diveswith us as safe and interesting as possible .
To guarantee not only great fun but also maximum safety during diving, we normally only do up to two dives a day and always in small groups of the same level. As we have two boats in two different ports in the south of the island, we can organize the dives from different areas. We can also organize on demand night dives, deep, from shore, technical with DPVscooter or Nitrox !
Sign up with us for diving Tenerife right now!
Boat and shore dives
1 Dive
55 €
Day diving (2 dives per day)
75 €
3-d Dive in same day
35 €
2 Daysdiving (2 dives per day)
70 €
3-5 Days diving (2 dives per day)
65 €
More than 5 days(2 dives per day)
60 €
Night dive (Torch included)
70 €
Private diving1-2 persons (2 dives, include full equipment rental, drinks and fruits)
250 €
Extra fees
Personal dive guide 2 dives
50 €
Boat trip passenger
30 €
Diving on the Northern sites of the island min. 3 people
20 €
Travel to long-distance and hard-to-reach dive sites
30 €
Garachico dive sites, 8 hours,min 4 people
50 €
Boat trip snorkel with turtles and stingrays (ABCcomplect)
40 €
Insurance DAN
1 day
6 €
2 day
11 €
1 week
18 €
Recreational Equipment
Equipment per day
15 €
Torch
7 €
Regulators
5 €
Computer
10 €
BCD
5 €
Nitrox 32% 12L/15L
5/7 €
Wetsuits
5 €
Oxygenregulators
7 €
Fins
3 €
Stage 11L
10 €
Boots
3 €
SMB
10 €
Mask
3 €
DPV (2 dives)
100 €
Snorkelingset
10 €
Underwatervideo
20